Redmond Garage Doors Store - Garage Door Openers Redmond, WA -

425-949-0368
Garage doors are almost continuously used in busy residences and businesses, and garage door openers that function remotely or by motion detectors offer ease and convenience at your entry portals. Redmond Garage Doors Store carries a variety of models of automatic garage door openers that fit the needs of all our clients. These include standard garage door openers that are inexpensive and efficient, and premium garage door openers that perform with a maximum of operating speed and a minimum of noise.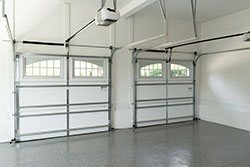 As a first step in the installation of a garage door opener, Redmond Garage Doors Store specialists offer you a quote for the price of parts and labor at no cost. A technician in one of our special mobile services vehicles promptly arrives to remove the old opener if necessary and then install the new garage door opener that you have selected.
After the technician has finished installing the new garage door opener, our clients receive a tutorial on its features and function, and then they have an opportunity to thoroughly inspect the finished job until they are satisfied that it has been done properly. With Redmond Garage Doors Store, you always have the peace of mind that the completed product will last for many years.
Redmond Garage Doors Store is the name to go to when you need garage door design, installation, parts, maintenance and repair in the Redmond, WA area. Get in touch with a Redmond Garage Doors Store representative right away.